Welcome to the
Tinker's Tower.



The links for the other rooms inside the castle are located at the bottom of the
page. If you wish to check out one of these other sites, just click on their own
Buttons or Logos and the Castle Magician will transport you there immediately.
Please enjoy some of our other friends pages. We do NOT receive anything
from these people. Enjoy our friends sites and pages too. :)
Dunvegan31 and the Merry Madmen.

Email us if you have any comments
or suggestions for us. We are happy
to answer your questions.


I have asked the Clan Chief if I may have his
permission for this link. I don't have much
information about the castle or the land around it
but
this site is the official page for Dunvegan Castle
.
Please feel free to
click on the Crest Icon to the left

and visit my families site over in Scotland. I hope
you enjoy this site as much as I did.

This site is one from a friend that I have had since
way back in highschool. He takes phenominal
photos and now makes the best screen savers with
them. They are pics of Cats, Birds, Dogs,and other
nifty things. Eric is his name and Photos are his
game.Please feel free to stop in and check out his
wares.






Here is one of the great
places that has let us use
there site for a listing.
Please check out their site
and see what they have
also. They are in Australia.

This place,
Castletrash.com
,
has given us many of the items
you see here. Please check it out.
Other themes are available.



The Castle's OTHER Rooms. Enjoy!

All pages link so you don't need to go backwards.


our Castle info

My Personal


You have to check out this site!!!
I have
this on my own computer and love it. I have cut
the number of junk and spam emails by 90% in
one month. I will gladly support this product. This
is a must for everyone.

Help out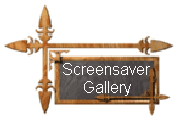 Check out this site if you are a webmaster.
This is the home of the Web Master Weekly.
A site featuring the News Letter Money

System E-Books. Sure to help you get more hits on your
site. Helpful tips for any webmaster!

Check out this one! We don't have a Merlin but
we now have a Jacqui. She makes magic aroma-
therapy oil blends, potions, and herbal healing oils.
I think this is a really neat spot. Be sure to see her.


These folks are the best when
it comes to business products.
I get all my Business Cards
from them. Many other items
also. Check it out!